Bespoke Service
We provide a bespoke range of services to cater for your needs whether you are a private individual or a business.
Initial free telephone advice
We will discuss your matter with you over the telephone and advice you on:
Whether we can help
How we can help
What the costs are likely to be
Whether you have any options as to how to proceed
Who you can contact if we cannot help you
Telephone Advice or Attendance in Person
We appreciate that time is precious and you are very busy so we are happy to take all your instructions over the phone. We can arrange for a telephone conference to take place at a time to suit you whether it is in the evening or at weekend.
Some people prefer to meet their lawyer in person and we will accommodate this at a time and place that is most convenient for you.
Police Station Attendance
With a wealth of experience there is not many offences that we have not dealt from very minor careless driving offences to the very serious offence of causing death by dangerous driving.
Court Representation
Magistrates Court – we have advised or represented clients in the Magistrates Courts for over 28 years so are very comfortable with representing people infront of lay Magistrates and District Judges.
Crown Court – we  frequently deal with our own cases in the Crown Court, however if the matter is very complex or serious and we feel your interests would be best served by another  advocate we will tell you from the outset.
DVLA Issues
We often deal with challenges to the decisions made by the DVLA which can result in an appeal to the Magistrates Court.
Bespoke Training
We provide training to all manner of professional organisations to enhance their knowledge and understanding of road traffic offences and motoring law.
Business Guidance
We are able to provide assistance to businesses in respect of their fleets of vehicles to prevent them falling foul of legislation.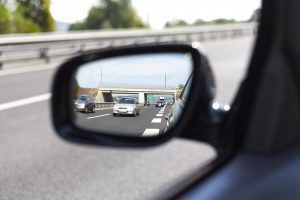 Moore Motoring Law were recommended to me by my solicitors, so right from the off i was confident in Maria's ability. And that confidence certainly was not misplaced. Maria impressed me with the knowledge, skill and service paid to my issue, which ended in the best possible way. Big thanks!!!
Kevin Kent
5/09/2017