Initial free telephone advice
We will discuss your matter with you over the telephone and advise you on:
Whether we can help
How we can help
What the costs are likely to be
Whether you have any options as to how to proceed
Who you can  contact if we cannot help you
We will not charge you for this initial advice. If we believe that you could benefit from our help we will tell you how we can help and what difference we may make to the matter. We will be able to give you an estimate of our likely costs. We will email or text you our details so that you can take your time to make an informed decision with regard to whether or not you wish to use our services. We are not hard sell and we are very happy for you to speak to other firms so you can decide who you want to instruct to deal with your matter.
Telephone Advice or Attendance in Person
We appreciate that time is precious and you are very busy so we are happy to take all your instructions over the phone. We can arrange for a telephone conference to take place at a time to suit you whether it is the evening or at the weekend.
Some people prefer to meet their lawyer in person and we will accommodate this at a time and place that is most convenient for you.
Once you have decided you do want to instruct us we will then ask you to email us or post to us the documentation that you have received in relation to your case. We need to view this before your appointment whether it be by telephone or in person so that we can prepare in advance of our discussions and can direct our questions and advice appropriately. After the consultation we will provide you with written advice clearly stating your instructions, our advice, your options and the likely costs.
Further Appointments
We will only contact you when we need to discuss further matters. This will be by your preferred method of communication and only at times that are convenient to yourself.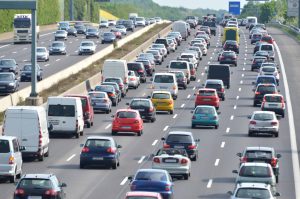 Extremely professional and very responsive. Listens well and reassures any concerns and questions you may have. After a long 8 month wait, the outcome was positive thanks to the help of Maria.
James Bingley
7/31/2017