No Insurance
Driving without insurance or allowing a vehicle to be used without insurance is a serious offence and one that is becoming more common, especially with the introduction of ANPR cameras covering the road network.
If you have been charged with driving without Insurance, it is vital you seek legal advice at the earliest opportunity to help protect your licence – call 0115 784 1588
What is driving without insurance?
It is an offence if a person uses, causes or permits another person to use a motor vehicle on a public road or other public place without a policy of insurance (or a security) in respect of third party risks.
Do I need insurance if my car is kept on private property?
You do not need to insure your vehicle if it is kept off the road and declared as off the road on a Statutory off Road Notice (SORN). If you do not SORN your vehicle it must still be insured even if it is kept on private property otherwise you will be committing an offence which carries a financial penalty. This is called 'continuous insurance enforcement'.
What are the likely penalties?
This will depend on any aggravating or mitigating features making the offence more or less serious, any personal mitigation and whether or not you plead guilty to the offence.  The likely penalties can be:
An unlimited fine
6 to 8 penalty points
a discretionary disqualification.
When would I need help from a solicitor?
If you have a defence
If you are unsure whether the elements of the offence are made out
If there are special reasons not to endorse your licence or disqualify you from driving
If you do not know what the sentencing guidelines are
If you do not think you should be dealt with in accordance with the guidelines
If you are a new drivere. you passed your test within the last 2 years
If you want a solicitor to make representations on your behalf
If you do not want to represent yourself in court
If you want to try and persuade the court to give you a lower number of points than the guidelines
If you want points as opposed to a discretionary disqualification
If you want a discretionary disqualification as opposed to points
If you are at risk of a penalty points/totting disqualification.
Driving with No Insurance – Further Information
Our motoring law solicitors can help advise you to see if there is a defence to the charge or any special reasons not to disqualify you from driving.  If you have been charged with driving with no insurance contact our motoring law team today on 0115 784 1588 or email maria@mooremotoringlaw.co.uk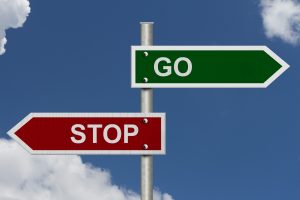 Moore Motoring Law recently represented our daughter who, after having passed her test a mere 3 weeks, was at risk of being given a fine and 6 points on her licence for an alleged incident borne out of sheer naivety and inexperience.
The case was handled throughout with great professionalism and sensitivity by Maria who provided an excellent portrayal of our daughter's character, and put her case forward very truthfully and honestly.
With her comprehensive knowledge and expertise in the motoring law field, and after a very tense 3 week period, Maria managed to get the Fixed Penalty Notice cancelled, and no further action was taken. We couldn't have wished for a better outcome, and certainly wouldn't have been able to achieve this without her help and guidance throughout the process.
We would not hesitate to recommend Maria to anyone else who found themselves in the same, or similar situation, or to utilise her services again should the need arise.
An excellent solicitor.
Motoring Law Client 2018
D
2/19/2018