No Driving Licence
If you have been caught and charged with driving with no licence by the Police – call our dedicated motoring law team for FREE initial advice on – 0115 7841588
It is an offence if a person drives, causes or permits another person to drive a motor vehicle of any class on a public road otherwise than in accordance with a licence authorizing them to drive a motor vehicle of that class.
You can be charged with driving with no licence if:
Your Licence has expired
You don't have the correct entitlement to drive the vehicle
You are a provisional licence holder but were not supervised and not displaying L plates,
You don't have a licence at all.
What is a full driving licence (qualified drivers)?
If a person has passed their driving test it allows them to drive vehicles in a particular group. Group 1 includes specified smaller or slower vehicles that are categorised on the driving licence. Group 2  covers the remaining categories and includes medium sized and large goods vehicles and all passenger carrying vehicles.
What is a provisional licence (learner drivers)?
It allows a person to drive a vehicle whilst supervised by a qualified driver pending them passing a theory and practical test in order that they can obtain their full driving licence. A supervising qualified driver is someone who is at least 21 years of age and has held a full driving licence for at least 3 years. The vehicle must also be displaying learner plates.
 What is a new driver?
A person is classed as a new driver for 2 years after passing their driving test.
What is the maximum penalty?
A fine of up to £1000
3 to 6 points or a discretionary disqualification
The offence is non endorsable where a fully licensed driver has lost or misplaced his licence.
When would I need help from a solicitor?
If you have a defence
If you are unsure whether the elements of the offence are made out
If there are special reasons not to endorse your licence or disqualify you from driving
If you do not know what the sentencing guidelines are
If you do not think you should be dealt with in accordance with the guidelines
If you are a new driver and are at risk of revocation of your driving licence
If you want a solicitor to make representations on your behalf
If you do not want to represent yourself in court
If you want to try and persuade the court to give you a lower number of points than the guidelines
If you want points as opposed to a discretionary disqualification
If you want a discretionary disqualification as opposed to points
If you are at risk of a penalty points/totting disqualification.
Driving with No Licence – Further Information
Our driving offence solicitors can help advise you if you have been charged with driving with no licence. Contact our motoring law team today on 0115 784 1588 or email maria@mooremotoringlaw.co.uk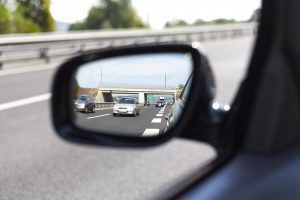 Faced with losing a 15 year career, my house, the means to support my two dependent children and a six month driving ban after an accumulation of 12 points on my driving licence, I too read these Google reviews and on the back of them rang Maria. From that moment on I had no regrets, professional, charming, to the point and only your best interest at heart but best of all an honesty that cannot be mistaken. I won't bore you with the details of my day in court but I was so comprehensively represented the magistrates had no questions for me when in the witness box. The judgment was better than I dared hope and the case was over.I cannot recommend Maria highly enough, if you find yourself in need of the best give Maria a call you won't regret it, believe me.
Paul M
11/24/2017